Volunteering For OLLI
The mission of OLLI at FSU is to promote a community of lifelong learning through intellectual, social, and cultural programs. Member activities and events are planned, organized, and provided by committees of member volunteers. Volunteers also assist our wonderful OLLI staff in various ways when requested to do so. OLLI members love to promote OLLI programs, events and activities to enhance and enrich the OLLI classroom experience.
---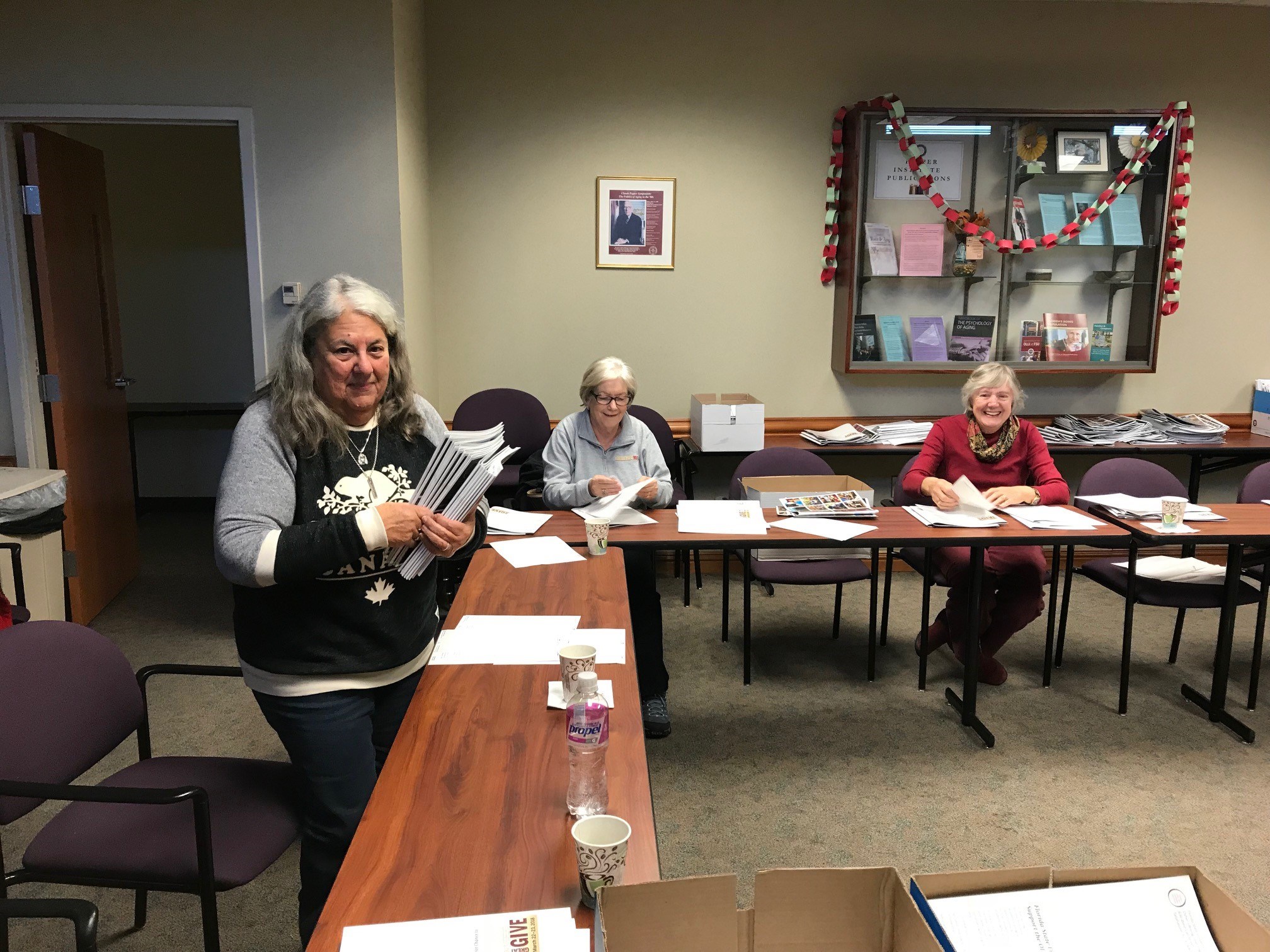 There are numerous opportunities to volunteer for OLLI. These can be small tasks that are very important but occur only once in each term, like preparing for Showcase of Classes, calling to welcome our new members, helping to assemble the Course and Activity Brochure, and helping other members with registration for classes and activities. They can be slightly longer-term tasks, like serving as a class host throughout a six-week class session or working on the OLLI member newsletter.
There's always a need for volunteers to help out at the Pepper Center – making copies and sending out mailings.
The OLLI membership has a governance structure that is in constant need of volunteers to serve on the leadership team. Various committees need chairs, as do subcommittees. There are clubs that need OLLI members with new and creative ideas to keep members engaged and enjoying the experience. There are Board slots that need filling every year. And we're always on the lookout for that OLLI member who has a great plan for a new club!
As OLLI at FSU grows and becomes a deeper and broader program, the need for volunteers will increase. The ultimate goal is to have one hundred percent volunteer participation. Call or email Mary Irvine, Membership and Volunteerism Chair, at 917-554-0831 or ollivols@gmail.com to sign up as an OLLI volunteer. Bring your enthusiasm, skills and talents, and don't forget to complete the volunteer opportunities survey above – OLLI needs YOU!!
title-inside title-centered
2