Letter from the President,

Jack Mapstone 

 Summer 2022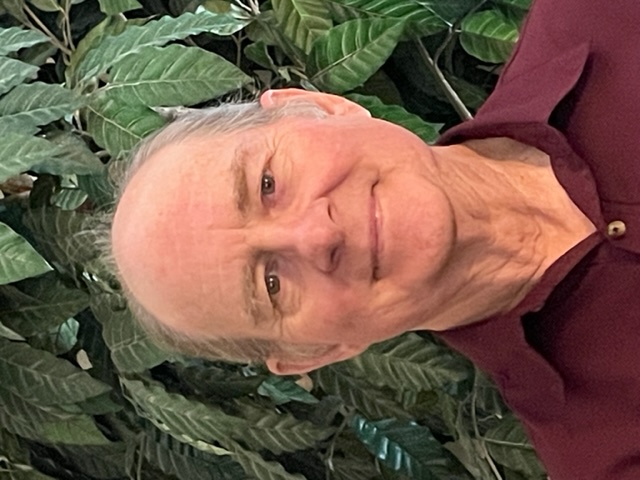 On April 1st, I received the president's gavel from Harriet Waas. As most of you know, she served as president of OLLI for the past two years. Her willingness to step up during COVID and help navigate this organization through love and dedication has been simply remarkable. (And her husband,George, helped a little.) It was, and is, with humility and pride that I accepted that gavel and will work every day to fulfill the duties as president of OLLI.
The Summer 22 session begins May 2 with a wonderful list of classes that will appeal to everyone. OLLI is offering both six-week and three-week classes. Some of the topics include history, science, technology, exercise and a few special-interest classes. The best news may be that a few of those classes will be in person.
If there is one thing that makes our OLLI chapter rise above the others, it is our volunteers. As we transition back to more in-person classes, please consider offering some of your time to help keep our OLLI at FSU viable and active.
So, let's keep our fingers crossed, shed our face coverings to show those smiles and look to put COVID in our rear-view mirror. Let us look forward to restoring some sense of normalcy during this summer session.
Jack Mapstone
OLLI President, Tallahassee
---
Advisory Council Voting Members
| Name | Title |
| --- | --- |
| Jack Mapstone | President |
| Bruce Bechard | First Vice President |
| Jan Smith  | Second Vice President |
| Harriet Waas  | Immediate Past President |
| Laura Morris | Member Representative |
| Mary Anne Price | Member Representative, Westminster Oaks |
| Randy Soule | Member Representative |
| Marie Clewis | Member Representative |
| Robin Brinkmeyer | Member Representative |
| TBA | Philanthropy Committee |
| TBA | Chair, Scholarship Committee |
| Carroll Bewley | Co-Chair, Curriculum Committee |
| Fran Conaway | Co-Chair, Curriculum Committee |
| Carroll Bewley | Co-Chair, Special Lectures Committee |
| Fran Conaway | Co-Chair, Special Lectures Committee |
| TBA | Chair, Volunteer Committee |
| Fran Conaway | Co-Chair, Communications and Marketing Committee |
| Susan Yelton | Chair, Society of Past Presidents |
| Linda Fairbanks | Chair, Succession Planning Committee |
| John Kilgore | Co-Chair, Succession Planning Committee |
| Bruce Bechard | Chair, Shared Interest Groups Committee |
| Harriet Waas  | Co-Chair, Member Satisfaction Committee |
| Susan Yelton | Co-Chair, Member Satisfaction Committee |
OLLI TIMES 
Special Interest Groups
| Name | Title |
| --- | --- |
| Nancy O'Farrell  | Monday Book Club |
| Laurie Svec | Co-Chair, Wednesday Book Club |
| Denise Vandiver | Co-Chair, Wednesday Book Club |
| Jan Smith | Chair, Culture and Arts Activities |
| Marie Clewis | Chair, Field Trips |
| Frank Alarcon | Co-Chair, Men's Group |
| Carroll Bewley | Co-Chair, Men's Group |
| Debbie Justice-Obley | Chair, Walking Club |
| Harriet Waas | Co-Chair, Travel Club |
| George Waas | Co-Chair, Travel Club |
| Laura Morris | Chair, Spanish Club |
| TBA | Chair, Writers' Group |
| Denise Zabelski-Sever | Co-Chair, Social Committee |
| Renae Mapstone | Co-Chair, Social Committee |
| Michael Dodson | FB Administrator |
Membership Board Non-Voting Members
| Name | Title |
| --- | --- |
| Debra Herman | OLLI Executive Director |
| David Heath | Recording Secretary |
| Terry Aaronson | Program Coordinator |
| Michelle Gomez | OLLI Business Associate |