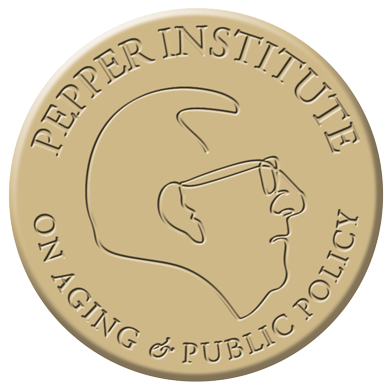 OLLI at FSU is a scholarly and exciting program of classes targeted to mature adults who want to learn in a stress-free environment where there are no tests and no required homework: It's learning for the fun of learning! No college required!!
OLLI – short for the Osher Lifelong Learning Institute – is a network of programs that partner with universities like Florida State.
We are associated with the Pepper Institute on Aging and Public Policy and receive funding through membership dues, class fees, private donations and funding from the Bernard Osher Foundation, which awarded its first million dollar endowment to us in the beginning of 2012 and a second in 2016 (see History of OLLI at FSU for more details)!
Administered by university staff, OLLI at FSU is supported through a volunteer Advisory Committee and a multitude of member volunteers for various clubs, activities and committees. OLLI has been recognized by the Florida Legislature for its leadership in "engaging older Floridians and enriching lives."
We offer a world of discovery for older adults who share interest in a variety of subjects, from composers to current events, religion to roman art, maps to myths – and more! Classes are held during three 6-week semesters, covering Fall, Spring and Summer. OLLI classes meet on campus at the Claude Pepper Center and at several offsite locales (museums, nurseries, historic sites, etc.), as well as a number of senior living facilities. Selected classes are also offered on Zoom or in hybrid form.
Our classes are taught by current or retired faculty from FSU, FAMU and TCC. FSU graduate students and community members who have expertise in their field of study are also invited to teach. With Zoom opportunities, classes are also offered by esteemed faculty from around the world. On average, OLLI at FSU offers 100 classes per year, which will educate, amuse and challenge you.
In addition to academic classes, and open to members and non-members, are OLLI at FSU special lectures, which precede and follow each semester and feature well-known and informed speakers from around the country and around the world on a wide array of topics.
Member benefits include field trips (aka tours) to fascinating locations, including stays at FSU's international studies sites. Also available to members are two book clubs, a Spanish club, a walking club, a men's group and special events, including trips to the opera, concerts, plays and local art galleries and other sites of interest. Volunteers create and initiate clubs and a wealth of activities and manage them for the benefit of all members. Descriptions of current courses and activities are found at olli.fsu.edu.