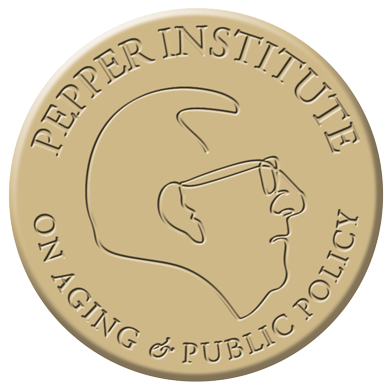 OLLI at FSU is a scholarly and exciting program of classes targeted to mature adults who want to learn in a stress-free environment where there are no tests and no homework: Learning for the fun of learning! No college required!!
OLLI – short for the Osher Lifelong Learning Institute – is a network of programs that partner with universities such as Florida State. We are
associated with the Pepper Institute on Aging and Public Policy and receive funding through membership dues, class fees, private donations and funding from the Bernard Osher Foundation, which awarded its first million dollar endowment to us in the beginning of 2012 and a second in 2016 (see History of OLLI at FSU for more details)!
Administered by university staff, OLLI at FSU is supported through a 16-member volunteer board and a multitude of member volunteers for various special interest groups, clubs and activities. OLLI has been recognized by the Florida Legislature for its leadership in "engaging older Floridians and enriching lives."
We offer a series of classes on current trends and issues and art to world history during a 6-week Spring- and a 6-week Fall Term and a 3-week session in May, called "Maymester". OLLI classes meet on campus at The Claude Pepper Center and at several offsite locales (museums, nurseries, historic sites, etc.), at our corporate partner site, Westminster Oaks as well as at Allegro Senior Living. Our classes are taught by current or retired faculty from FSU, FAMU and TCC. FSU graduate students and community members who have expertise in their field of study are also invited to teach. On average, OLLI at FSU offers 100 classes per year, which will educate, amuse and challenge you.
In addition to academic classes, and open to members, are the OLLI at FSU Lecture Series and the College of Social Science's Broad Lecture Series, both which feature well-known and informed speakers in a wide array of topics. Member benefits include field trips to fascinating locations, an art and culture group, book clubs, travel and Friendship Force International clubs, Spanish and Save the Planet clubs, a walking club and paddle club, and special events including trips to the opera, plays and to local art galleries. OLLI Abroad (at FSU campuses) was added in 2013 – London/Cambridge, Florence, and Spain. OLLI at FSU also has a dynamic, published writers' group. Find their published works from members in 2010, Life Lessons, an anthology of fiction, creative non-fiction, poetry and photography, for purchase from Amazon.
title-inside title-centered
2