Ramona Bowman Spring 2020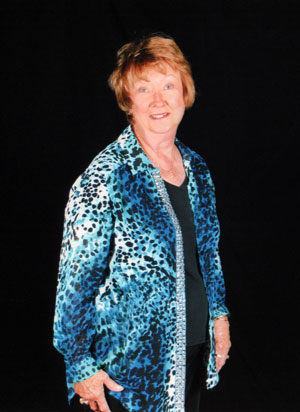 Many of you have had the experience of being a senior staff person, leader in charge of a company, organization, charitable or social group. Therefore, you will understand my delight when, as the member president of The Academy at FSU (now OLLI) back in 2007, I wrote to our membership asking for contributions for a scholarship that we could offer to a student at Florida State University. With the full support of Susan Lampman, founder and then director of The Academy at FSU, our members responded generously.
We were able to offer two students a scholarship to study in Europe for the summer with Professor Matthew Shaftel of the College of Music. He was one of the many wonderful instructors who brought enrichment into our lives through his well-orchestrated music classes.
I am proud to recognize that this desire to help others has remained a significant element in the OLLI of today. Over the years many members have been generous in giving to our scholarship funds, enabling OLLI to continue to award scholarships to worthy students at FSU. Again, I take pride in knowing this is a mission OLLI has taken as its own.
Over the years, I have been pleased to support OLLI and FSU in a variety of ways. Because of OLLI's history of giving to others through our scholarship fund, I decided in 2019 to fund an endowment for an OLLI scholarship.
My commitment is to have my endowment fully in place before this year ends. That means that one scholarship will be funded into perpetuity. My vision is that the number of recipients can be increased as others decide to join me with endowments. It doesn't have to be a one-person endowment; several people could engage in building one over a five-year period. I hope you will give it consideration, then talk with our financial staff about how easy it would be to get started.
My contributions demonstrate how proud I am of OLLI at FSU and what OLLI represents. I encourage all members to continue to support – physically, emotionally and monetarily.
The largest hurdle is the getting started, both financially and psychologically. The reward of knowing that you have made a difference in a student's academic life will be yours, too. Do 'come on down' and join me in this endeavor of giving back in gratitude for all the gains that have been ours from being a part of OLLI. Many of us received financial assistance as students and know how important the extra help is. This, too, gives us a warm feeling, knowing that we have made a difference in a young person's life. Wait no longer; get started with your gift now.
I would love to share with more of you in this rewarding experience and of giving so others might have an easier trip though their university experience.'Come on Down.'