Letter from the President, Cindy Foster May 2018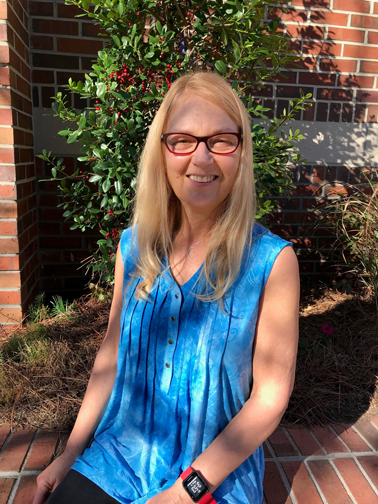 Greetings and welcome aboard to new and returning members of our OLLI family. Our Curriculum Committee has fashioned a number of three-week courses as well as several one-day nature-exploring classes from which to choose. With topics ranging from jazz to architecture, from entertainment to journalism, and from yoga to the history of shade tobacco farming, we believe you will find rewarding learning opportunities this term. In addition, many of our clubs continue to meet during May and throughout the summer, as does the "OLLI Get Happy" social group. For up-to-date information, visit our website often to view our calendar and the "OLLI Times" newsletter.
OLLI is a member-centered organization, so Thank You to all the members who volunteer their time and talents in a multitude of ways to promote its goals. Members of OLLI's Advisory Council – all volunteers – serve as your voice in shaping the manner in which we utilize university resources to customize exciting learning and social opportunities. Please share your ideas and suggestions with them. Your participation through input and feedback, is what drives OLLI.
When people talk about OLLI at FSU, three things come to mind: lifelong learning, lifelong friendships and endless opportunities. We look forward to your OLLI involvement this Maymester and in semesters beyond, as you enjoy the experiences we offer.
---
Advisory Council Voting Members
Name
Title
Cindy Foster
President
John Kilgore
First Vice President
Harriet Waas
Second Vice President
Sylvia Byrd
Member Representative
JoAnn LaMaster
Member Representatives, Westminster Oaks
Michael Dodson
Member Representatives
Denise Zabelski-Sever
Member Representatives
Karyn Hornick
Member Representatives
Winnie Schmeling
Co-Chair, Development Committee
Ruth Cates
Co-Chair, Scholarships Committee
Nancy O'Farrell
Co-Chair, Philanthropy/Scholarships Committee
Mary Irvine
Chair, Volunteer Committee
Susan Yelton
Chair, Curriculum Committee
John Van Gieson
Co-Chair, Communications and 
Marketing Committee
Fran Conaway
Co-Chair, Communications and 
Marketing Committee
Ramona Bowman
Chair, Senior Leadership Advisory Council
Linda Fairbanks
Chair, Succession Planning Committee
John Kilgore
Chair, Membership Satisfaction Committee
Cindy Foster
Chair, Special Interest Groups Committee
Special Interest Groups
| Name | Title |
| --- | --- |
| Susan Barnes | Chair, Afternoon Book Club |
| Ramona Bowman | Chair, Noon Book Club |
| Jan Smith | Chair, Culture and Arts Activities |
| Randy Soule | Chair, Field Trips |
| Frank Alarcon | Co-Chair, Men's Group |
| Carroll Bewley | Co-Chair, Men's Group |
| Karyn Hornick | Chair, Walking Club |
| Harriet Waas | Co-Chair, Travel Club |
| George Waas | Co-Chair, Travel Club |
| Wendy Johnston | Co-Chair, Friendship Force |
| Anita Olivier | Co-Chair, Friendship Force |
| Laura Morris | Chair, Spanish Club |
| Tom Pelham | Chair, Writers' Group |
| Denise Zabelski-Sever | Co-Chair, Social Committee |
| Joanne Taylor | Co-Chair, Social Committee |
| Mary Irvine | Co-Chair, Social Committee |
Membership Board Non-Voting Members
| Name | Title |
| --- | --- |
| Debra Herman | OLLI Executive Director |
| Jill Adams | Recording Secretary |