Volunteering For OLLI
The mission of OLLI at FSU is to promote a community of lifelong learning through intellectual, social, and cultural programs. Member activities and events are planned, organized, and provided by committees of member volunteers. Volunteers also assist our wonderful OLLI staff in various ways when requested to do so. OLLI members love to promote OLLI programs, events and activities to enhance and enrich the OLLI classroom experience. 
---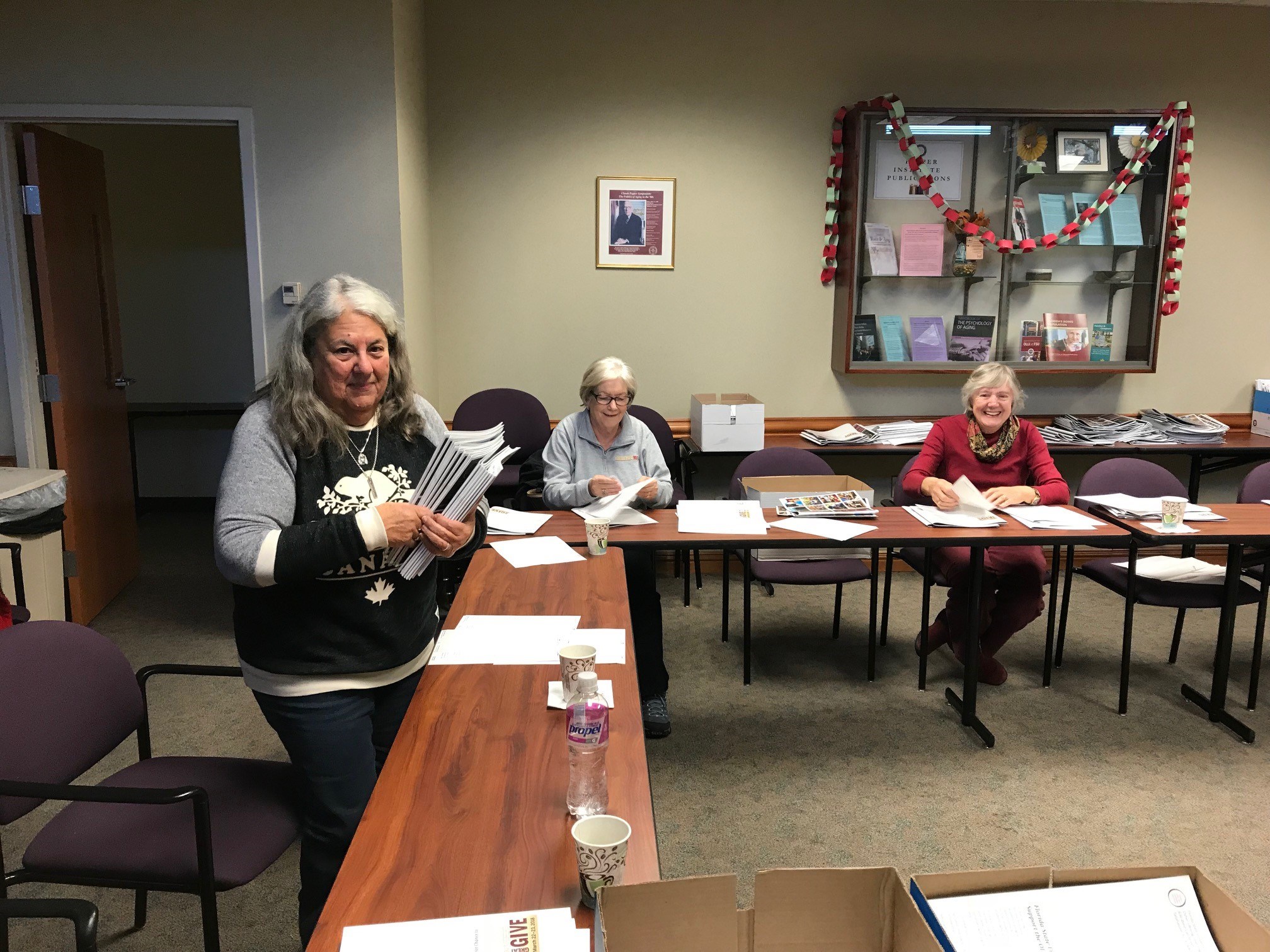 Our OLLI volunteers are amazing, and we can't thank them enough for their efforts in expanding our OLLI program. The Curriculum Committee, chaired by volunteers, researches course opportunities, recruits instructors and selects course proposals. If you have an idea for an interesting class, please be that volunteer who brings your idea to the Curriculum Committee. Contact Curriculum Co-chair Carroll Bewley, carroll.bewley@gmail.com, or Co-chair Fran Conaway, franconaway32312@gmail.com.
Activities, clubs and field trips are provided by creative volunteers who have an area of interest and are willing to sponsor and manage these events. If you have a special interest, please let us know, and we will help you share it with other OLLI members! Contact incoming OLLI 1st VP Jan Smith, jansmith1642@gmail.com.
The OLLI catalog and other OLLI information and promotion materials are designed, written and edited by volunteers along with the staff. Volunteers also consult on and execute public relations efforts in coordination with the director to promote membership and participation in OLLI. Have skills in this area? Let us know. Contact Communications and Marketing Committee Chair Fran Conaway, franconaway32312@gmail.com. Volunteers also are responsible for philanthropic and fundraising campaigns.
Look for information about ways YOU can help make OLLI even better in the near future! In addition, volunteers manage course and annual surveys, and derive data to support planning and operations. Members of the Advisory Council work throughout the year to plan for the future of OLLI. Class hosts assist our instructors to make classes run smoothly. All these volunteer efforts provide an amazing OLLI experience for you. And if you have any suggestions or ideas on expanding volunteer opportunities, or if you wish to volunteer for OLLI, please contact Harriet Waas at waas01@comcast.net.