Ramona Bowman 2017 – First Quarter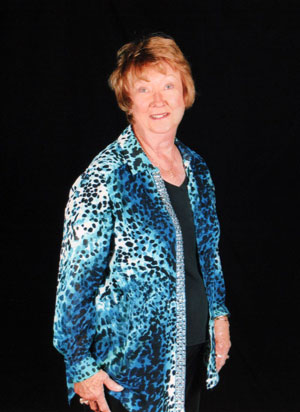 I came home to Tallahassee in the mid-90s, after 30-plus years in the Washington, DC, area. I completed my undergraduate work at Florida State University, and I chose Tallahassee for my new home because I knew I wanted to live in an academic environment as well as enjoy outdoor exploration possibilities for most of the year. Knowing that FSU had an outstanding College of Music, I anticipated exciting musical opportunities like those I had come to appreciate in the nation's capital.
I learned that not only was the local calendar filled with classical music and theatre offerings, but also opportunities through The Academy at FSU (now OLLI). There I met others who also had a desire for lifelong learning. We shared hours together in the classroom and on the nature trails, hiking and biking. Fellow members of The Academy were welcoming; it wasn't long before the book club, local field trips, eating out and Academy-sponsored travel became a part of my regular routine.
Several of the friends I made during my first months at The Academy still remain a part of OLLI where we continue to share many of these activities. Because of these supportive friendships, I was ready to assume a leadership role. I wanted to show my appreciation of what I received from this group, and to give my time and energies to bringing others into the program. This is where I felt so much warmth and been made to feel so welcome.
When I became the member president in 2007, I listened to high-quality lectures from top faculty from FSU, FAMU and TCC. I also participated in popular field trips with members who had local connections, making it possible for us to go behind the scenes in several organizations around town.
I knew we were onto something good--something very special. Feeling so fortunate to have found this group and having received so much fulfillment from it, it seemed natural that we should be helping others around us too. After several meetings with member leaders and our director, Susan Lampman, I asked the entire membership for contributions for a scholarship that we could award to a graduate student at FSU. Our members responded generously. We were able to offer two students a scholarship to study in Europe for the summer with Professor Matthew Shaftel. He was one of the many wonderful instructors who would bring enrichment into our lives through his well-orchestrated music classes. I have been most rewarded by knowing that this desire to help others has remained a significant element in the OLLI of today.
I am thankful that OLLI has a strong relationship with the university, and a home within the College of Social Sciences and the Pepper Institute on Aging and Public Policy. My major wish for OLLI is to someday have (with the university's blessing and assistance, of course) a building on campus where parking is easily accessible for our members. It is with this vision in mind that I support OLLI and FSU. From rolling over my required minimum distributions from my retirement account to naming OLLI as beneficiary of an investment account plus a potential gift of real estate, I support the causes I love with tax benefits each year. These contributions demonstrate how proud I am of OLLI at FSU and what OLLI represents. I encourage all members to continue to support – physically, emotionally and monetarily.