Letter from the President, Frank Alarcon August 2017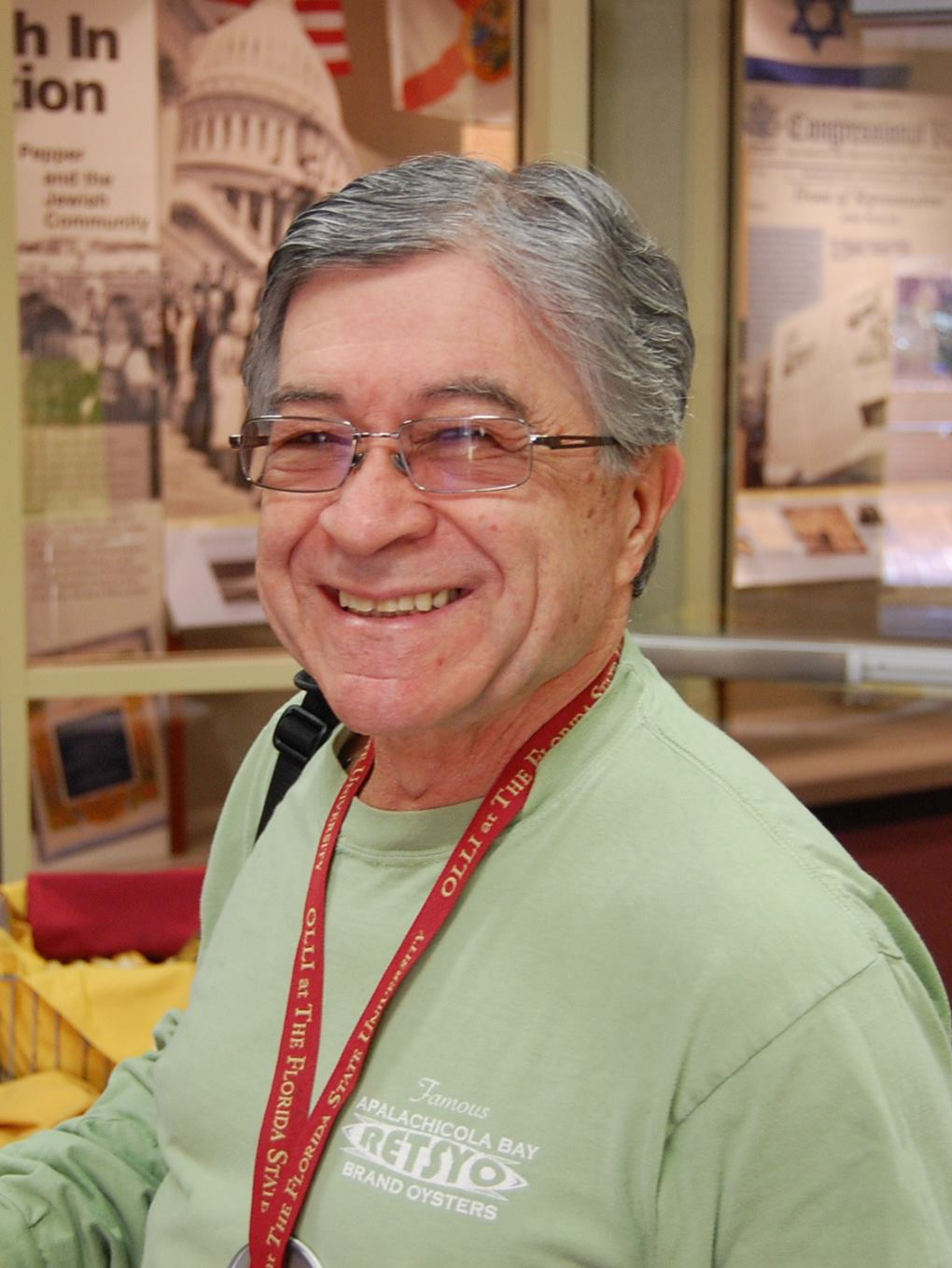 My motto this (and every) OLLI year is:  "Learn and Connect for the Health of It.
A growing body of research teaches us that certain habits can help us to improve cognitive function.  A few of these habits include openness to new experiences, being curious and creative, and acquiring and sustaining social connections.  OLLI at FSU is a perfect venue to exercise these habits.
Last Spring I had the pleasure of listening to a talk on "Aging Reconsidered", by Dr. Bill Thomas, a geriatrician and President of the Center for Growing and Becoming.  One of the things he said that really stuck with me was:  "'Aging' is not decline.  It's the name you give to 'growth' when you are no longer young."  I am sure you will find plenty of growth opportunities this fall through our many classes, activities and groups.  Be open to taking classes you might not normally consider, and tap into your natural curiosity.
Social connections through OLLI are acquired both subtly (as a result of classroom interactions) and more formerly (from membership in clubs or groups).  Of course, sustaining those connections, if desired, is left up to each of you to do so in your own way.  However, one of my goals as your President this year is to look for ways OLLI can support and connect with other organizations in our community to further fulfill our respective missions.
Speaking of missions, your OLLI Advisory Board will soon revisit our strategic plan.  We will review previous efforts, assess our strengths and opportunities, and set achievable goals for the future.  If you would like to contribute your knowledge and skills to this process, please let me know.  In the mean time, Learn and Connect for the Health of It!
---
Advisory Council Voting Members
Name
Title
Frank Alarcon
President
Cindy Foster
First Vice President
John Kilgore
Second Vice President
Sylvia Byrd
Member Representative
JoAnn LaMaster
Member Representatives, Westminster Oaks
Harriet Waas
Member Representatives
Robin Brinkmeyer
Member Representatives
Kristine Lamont
Member Representatives
Winnie Schmeling
Co-Chair, Development Committee
Ruth Cates
Co-Chair, Scholarships Committee
Nancy O'Farrell
Co-Chair, Philanthropy/Scholarships Committee
Mary Irvine
Chair, Volunteer Committee
Susan Yelton
Chair, Curriculum Committee
John Van Gieson
Co-Chair, Communications and 
Marketing Committee
Fran Conaway
Co-Chair, Communications and 
Marketing Committee
Ramona Bowman
Chair, Senior Leadership Advisory Council
Linda Fairbanks
Chair, Succession Planning Committee
John Kilgore
Chair, Membership Satisfaction Committee
Cindy Foster
Chair, Special Interest Groups Committee
Special Interest Groups
| Name | Title |
| --- | --- |
| Susan Barnes | Chair, Afternoon Book Club |
| Ramona Bowman | Chair, Noon Book Club |
| Jan Smith | Chair, Culture and Arts Activities |
| Randy Soule | Chair, Field Trips |
| Frank Alarcon | Co-Chair, Men's Group |
| Carroll Bewley | Co-Chair, Men's Group |
| Karyn Hornick | Chair, Walking Club |
| Harriet Waas | Co-Chair, Travel Club |
| George Waas | Co-Chair, Travel Club |
| Wendy Johnston | Co-Chair, Friendship Force |
| Anita Olivier | Co-Chair, Friendship Force |
| Laura Morris | Chair, Spanish Club |
| Tom Pelham | Chair, Writers' Group |
| Denise Zabelski-Sever | Co-Chair, Social Committee |
| Joanne Taylor | Co-Chair, Social Committee |
| Mary Irvine | Co-Chair, Social Committee |
Membership Board Non-Voting Members
| Name | Title |
| --- | --- |
| Debra Herman | OLLI Executive Director |
| Harriet Waas | Recording Secretary |